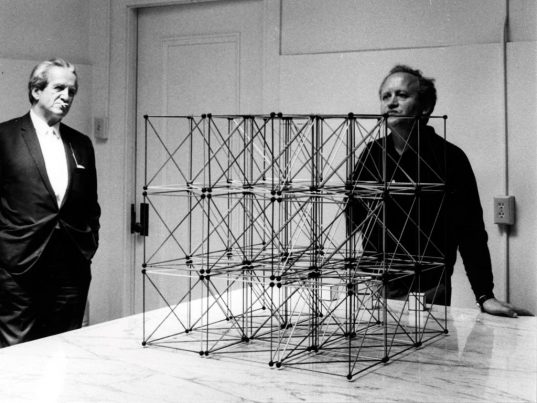 Fritz Haller ranked among the most influential architects in Switzerland in the latter half of the twentieth century. In addition to a formidable and highly diverse built œuvre comprised of residential, educational and industrial projects, he brought his attention to bear throughout his career on a broad range of theoretical questions pertaining to geometric principles, modular furniture, his Mini, Midi and Maxi building block systems and, in the early 1980s, to "total" urban planning models and computer programming. None of these—his furniture, built objects or urban master plans—should be read as isolated achievements but rather as evidence of his untiring endeavor to meet the sociopolitical challenges of his day: mobility, diminishing energy resources, population explosion and the technical constraints prevailing in the architectural field.
Contributions by Hubertus Adam, Kurt Breiter und Christian Müller, Monika Dommann, Hans Frei, Franz Füeg, Thomas Herzog, Ludger Hovestadt, Bernd Kulawik, Bruno Maurer, Werner Oechslin, Nils Röller, Arthur Rüegg, Steeve Sabatto, Paul Schärer, Luigi Snozzi.
Edited by Laurent Stalder and Georg Vrachliotis, gta/ETH Publisher 2015.